Battery overcharging is a secret issue that drains the battery faster than ever. That is why if you want to get battery full notification on your Android mobile when your battery is 100% charged, you should follow this guide. It should help you get unplug changer notification or battery fully charged on any Android mobile without any issue. It will help you increase Android battery life by at least 20-25%.
If you often ask – how do I turn on battery fully charged notification, you can find the answer in this article. Charging your mobile's battery overnight is not a good idea and there are countless significant drawbacks of doing such a thing. Many people put the phone on charge and forget about that for a very long time. Their phones get overcharged which is one of the worst things you can do to ruin your battery in a very small span of time.
What happens if you overcharge your mobile battery?
Many things can happen with your phone and battery if your overcharge it for a very long time. Some of the deadliest things are mentioned below:
The battery can explode. This is not a joke as it has happened more than one time over the past couple of years. Many people lost their lives because they put their phone on charge for a very long time.
The overall battery life gets reduced over time if you do this for a massive amount of time. If you think that overcharging would not cause any issue to your phone, you are completely wrong.
However, these are not the case with all mobiles. Nowadays, mobile manufacturers have started making smart circuits so that your phone doesn't get such issues. The internal circuit disconnects your phone from charging once it reaches 99%. The 99% term is not fixed for every manufacturer but most of the companies have started including such technology so that people do not get any overcharge issue. Nonetheless, the problem occurs when you have an old mobile that doesn't come with such sagacious circuits.
How do I know when my battery is fully charged?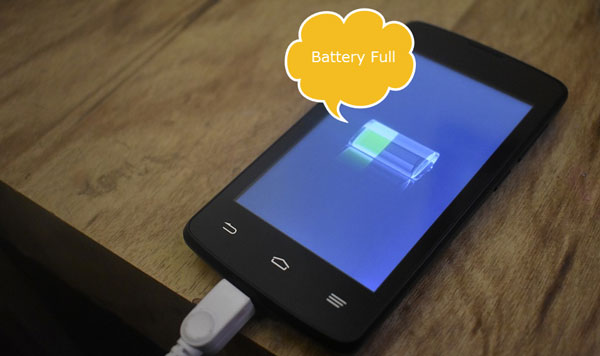 There are multiple ways to know when your battery is fully charged and you need to unplug your mobile from the power outlet.
Check the phone manually
Check the charging notification light
Install an app that notifies you when Android battery is full
Check phone manually: This is a basic method that is time-consuming and useless.
Check the charging notification light: There are some mobile manufacturers like Samsung that include an LED notification light in some mobiles so that people can know about app notifications, charging notifications, etc. If your mobile has such blink light, you can check the color change of the notification light. This is as easy as said.
Install an app that shows a notification when Android battery is full: There are some dedicated apps that can notify you when the mobile's battery is full. I have collected some apps and mentioned below.
No matter whether you want to get battery full notification on Samsung Galaxy S10, S8, or any other mobile, they work perfectly.
Best apps to get battery full notification on Android
Here are some of the steps and best apps to get battery full notification on Android:
Full Battery & Theft Alarm
Battery Full Alert
TMK Battery Alarm
Full Battery Charge Alarm
Battery 100% Alarm
Battery Full Alarm
Battery Full Notification
Full Charge Alarm
What follows is the guide in detail. All the download links are provided at the end of the list.
1. Full Battery & Theft Alarm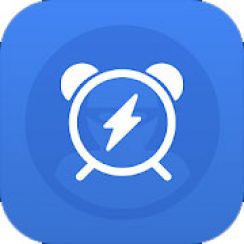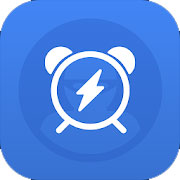 Full Battery & Theft Alarm is one of the best apps to get battery full notification on Android devices. It works on all mobiles running Android 2.3.3 or later version and you can install it on any Android mobile including Samsung, Pixel, OnePlus, Xiaomi, Mi, etc. To get the full battery notification using this app, do the following:
Open Google Play Store on your mobile, search for this app and install it.
Open Full Battery & Theft Alarm app on your mobile, and tap the CHARGE ALARMbutton.
You need to allow this app from running in the background all the time. Use the popup menu to give it the corresponding permission.
That's all! This is what you need to do. If you want to change the notification sound, you have to go to Settings > Sound > Select Alarm Sound and choose an audio file according to your wish. Download
2. Battery Full Alert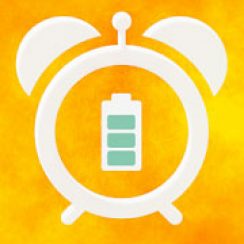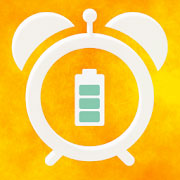 If you do not need any complex functionality while getting a battery full notification, you should check out the Battery Full Alert application. Although you can download it for free on Android 4.1 or later version running devices, you need to pay some money to unlock all features. You need to open this app and tap the Startbutton to get started. It starts running immediately but you can set to run only when the charger is plugged in. This is possible to change the alarm tone and for that, you need to open the Settings panel. Apart from an alarm tone, you can get LED notification light as well but your mobile must have that hardware in-built. Download
3. TMK Battery Alarm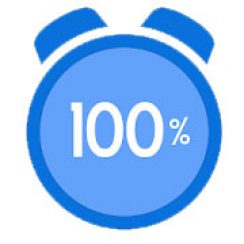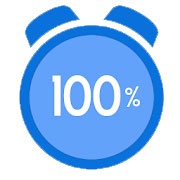 TMK Battery Alarm is probably the smarted tool around here since it lets you have some additional options. For instance, you can get more than just a 100% charge tone. Many times you might need to get a battery full notification when it reaches 80% or 95% or so. At such a moment, you can make use of TMK Battery Alarm to set something like this. The user interface seems pretty good but it doesn't look modern like some other apps. This application is compatible with Android 4.1 or later version and you can download it for free. Download
4. Full Battery Charge Alarm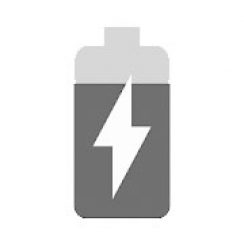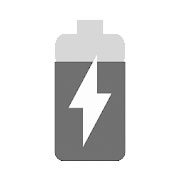 This is a basic battery full notification app for Android which is available for Android 4.0 or later version and you do not need to pay any money to download it from the official repository. Even after being an Android app, you can find iOS looking user interface when you get the notification. It shows a big battery icon on your screen when the battery is charged to 100%. After opening this app, you need to tap the ENABLE ALARMbutton to set it activated. On the other hand, if you tap the SETTINGS button, it opens some options to set or change the alarm tone, vibration, alarm threshold, etc. Download
5. Battery 100% Alarm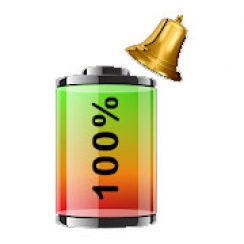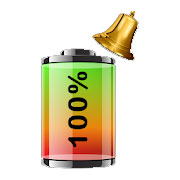 Battery 100% Alarm app looks cluttered but it comes with some of the best features you can find in any app right now. The user interface doesn't look good but the options will attract you for sure. You can change the alarm tone, set volume level, repeat or snooze your alarm, keep the screen on after the alarm, delay the alarm, vibrate, and so on. It lets you set the charging level to get a notification. Talking about the compatibility, you need Android 4.1 or later version to download it from the Google Play Store. Download
6. Battery Full Alarm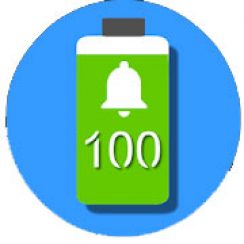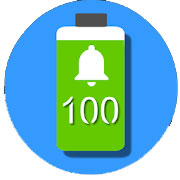 Like other apps, the primary intention of this app is to stop your phone from getting overcharged. Battery Full Alarm app offers some extensive number of features, including battery full alarm, show/hide battery voltage/health/charging progress, etc. It can alert you even if your phone is set to Silent mode. Having the vibration mode is another handy functionality of this application. If you are ready to install, make sure that you have Android 6.0 or later version. Download
7. Battery Full Notification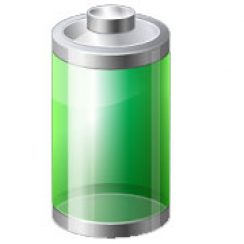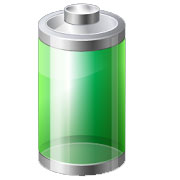 Battery Full Notification is the simplest form of full battery notifier since it includes only basic but essential features and it is very light-weight. The Settings page doesn't have a lot of unnecessary options but you can find some features like Start Automatically, toast, Vibration, Sound, Ringtone, Repeat NOtification, Repeat Count, and more others. The user interface is very old but you can install it if you like the features. Download
8. Full Charge Alarm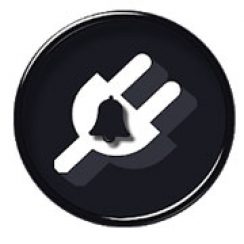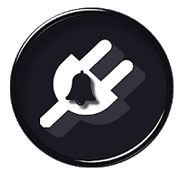 Full Charge Alarm looks beautiful and it does every job without any lag which helps it stand out in the crowd. You can get different information including overall battery health, battery temperature, battery capacity, etc. The Settings page offers a couple of options to change the language, battery saver restrictions, enable/disable full battery alarm, vibration, alarm level, volume, etc. You can download it for free on any Android 4.2 or later version running devices. Download
If you want to get a healthy battery life, and you want to stop charging when the battery is full, you should install an app as mentioned earlier. Hope this trick will be helpful to get battery full notification on Android device.