If you are going to download Google Chrome, you should check out the full review and explore all the features first. We are going to dig deep into the features, problems, benefits, etc. so that you can find if Chrome is the most suitable form of browser for your need or not.
If you have recently installed an operating system, and you are looking for a browser, Google Chrome might be the best option for you. It looks fancy, has all the indispensable features; and is available for free for all the operating systems.
Google Chrome was available only for Windows during the launch in 2008. However, now you can download it on other platforms as well. It can be synchronized with various Google services, and you can operate everything using your Gmail or Google account. We are telling this first because this is the first benefit, which most people miss out unknowingly.
Everything about Google Chrome
In terms of the browsing experience, you may not find another alternative to this browser. Other than that, there is a couple of citable things you should check out. For instance, the malware blocking competency, user interface, extension support, HTML5 support, advanced options for hardware acceleration, diverse search engine support, non-secure website detector, and more others. Last but not the least things are Incognito and dark mode, which allows you to browse the internet being innominate in an eye-friendly environment.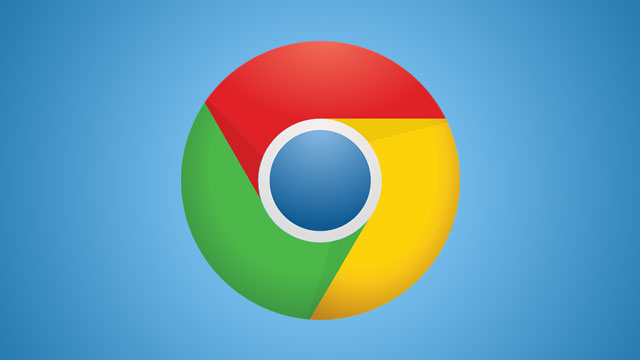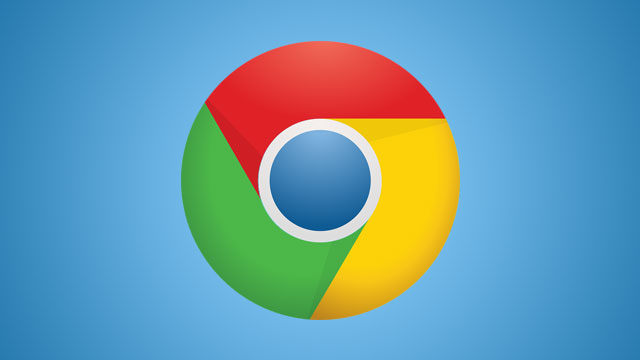 Important features of Google Chrome
We cannot finish the list of the features on one page since Google Chrome offers a huge amount of functionalities. Irrespective of your knowledge, you can explore any feature of Google Chrome. You can find some options depending upon the operating system you are using currently. If a function is available in Chrome for Windows 10, there is no guarantee if the same thing is available in Chrome for Android or iOS.
Here is a list of notable Google Chrome features-
Incognito mode
Browser security
Omnibox (modified in the latest version)
Extension support
Hardware acceleration
The material user interface of design
HTML5, CSS3 support
Developer tools
Webpage inspection
Password management system
Advanced cross-platform profile management
In-built Task Manager
Do Not Track functionality
Guest window
Dark mode
and many more.
Incognito mode: The administrator of a website can find which pages you have opened, your public IP address, physical location, browser, etc. when you open a website. On the other hand, your browser lays up everything about that webpage and website. Sometimes you need to browse the internet anonymously and you do not want to store any information in your browser. The Incognito Mode may help you a lot at such times. You can press Ctrl + Shift + N on Windows or Cmd + Shift + N on Mac to open an incognito window.
Hardware acceleration: Sometimes the browser cannot be able to handle a feature via software and it may require your hardware to complete a task. For example, you need to have a speaker or headphone to get the output from an audio file. Google Chrome has hardware acceleration facility, which helps you get that audio. It allows you to enable to disable this functionality as a feature-rich browser.
Developer tools: The Developer Tools consists of several features. It helps all the web developers to build a better website. That said, Google Chrome offers Elements, Console, Sources, Network, Performance, Memory, Application, Security, Audits, etc. options. Apart from that, you can test a website on various devices with different resolutions. In a nutshell, you can develop a responsive website with the help of this functionality. You can press Fn + F12 button to enable Developer Tools on any webpage.
Webpage inspection: If you need a simpler version of Developer Tools, the Page Source of Google Chrome might be helpful for you. It allows you to check the HTML version of a webpage, scripts used to build the webpage, find hidden text and link, etc. You can open any webpage, right-click on it, select View Page Source option to start the inspection. If you want to open the page source directly, you can enter this in the address bar:
view-source:https://your-page.com
Task manager: A lot of background services and tasks run in the background so that users can keep using various services in Google Chrome. If you want to manage those tasks, you can use Task Manager, which is an in-built functionality of Google Chrome. You can find the task manager on the desktop version of Google Chrome. You can go to Options >> More Tools >> Task Manager to open the task manager and manage all the tasks.
Dark mode: Those, who use a computer or mobile a lot, often get eye strain. The problem happens because of having an excessive amount of blue light and high brightness on your display. The dark mode is a relief for many people, who are a victim of eye problem. It not only helps you use the computer for a longer time but also saves battery consumption. Mac and Windows users can enable the dark mode by turning on the system-wide dark mode in their respective operating system. On the other hand, you need to use a Chrome flag to do the same on android and iOS.
As mentioned, there are more other options that are equally useful and advantageous irrespective of the type of users.
Google Chrome user interface
Google is far ahead from any other companies in terms of making the user interface responsive and smoother. You can find a smooth UI with material design in Google Chrome. Although Google took a long time to release the modern interface, the result is much better than captivating. They rolled out material UI for the home screen only in the initial time. Later on, they released the same for 'Download' page as well as 'Settings'. On today's date, you can find the material UI almost everywhere in Chrome.
Settings of Google Chrome
Google Chrome comes with a huge list of options to customize the browser as per your need. You can open the settings panel by visiting Options > Settings. Or, you can enter chrome://settingsin the address bar.
Here is a list of all the features, you can find in Google Chrome:
Password management
Payment methods
addresses
Chrome name and picture
Manage other people
Import bookmarks and settings
Themes
Show home button
Show bookmarks bar
Font size
Customize fonts
Page zoom
Pressing Tab on a webpage highlights links, as well as form fields
Search engine management
Startup page selection
In the Advanced settings, you can find these options-
Use a prediction service to help complete searches and URLs typed in the address bar
Use a prediction service to load pages more quickly
Use a web service to help resolve navigation errors
Safe browsing
Automatically send usage statistics and crash reports to Google
use a web service to help resolve spelling errors
Send a "Do Not Track" request with your browsing traffic
Allow sites to check if you have payments methods saved
manage certificates
Content settings
Clear browsing data
Language selection
Download location
Ask where to save each file before downloading
Google Cloud Print
Accessibility features
Use hardware acceleration when available
Open proxy settings
Restore settings to their original defaults
You can open each option one by one and set something you want.
What is extension? How to download the extension in Chrome?
The extension helps to enrich the functionality of Google Chrome. Many times you may want a feature but that is not available by default. At such times, you can install an extension from the respective store. Your Chrome profile synchronized with the extension. That implies you can restore all the extensions when you re-install Chrome on another desktop platform and sign in to your profile.
Google Chrome has a dedicated store called Chrome Web Store, where you can find all the extensions. Almost all the extensions are available for free.
To install extension in Google Chrome, do follow these steps-
Open Chrome Web Store.
Find an extension you want to download.
Click the Add to Chrome button.

Confirm the download and installation.
Tip: Learn how to download and use Google Docs offline by installing the extension.
Profile management in Google Chrome
Google Chrome allows you to add profiles, and profile helps you manage everything if you have multiple devices. Let's assume that you have Chrome browser on your Windows and Android device. If you want to synchronize all the bookmarks, browser history, etc. across multiple devices, this profiling functionality can do the job.
You can create a profile with the help of Google or Gmail account. The best part is whenever you sign in to Gmail account, this browser fetches information automatically and starts using the email address with your Chrome profile.
There is another use of profile in Google Chrome. Let's assume that multiple people use your computer and you want to get a fresh Chrome or separate your Google Chrome history from others. That way, multiple people can use the same browser installation without making any conflict. This is also helpful when you want to allow your kid to use your computer and Google Chrome.
What is guest window in Chrome and how to use It?
Guest Window is something like incognito mode. If you browse the internet in the guest window, your browser won't keep any browsing history, cookies, password, etc. Everything gets deleted if you click the close button. The main difference between the guest window and incognito mode is you can change various Chrome settings in guest mode. If you open an incognito window and you try to change any settings, you will end up landing on the regular Chrome's settings panel.
What is Chrome flags? How to use it?
Like most of the apps, Google Chrome also has a Beta version and anybody can use it. However, many people do not like to use the Beta version since it comes with many bugs. If you are one of them but you want to try some experimental features in Chrome, you can use the Chrome Flags. This panel has several options you can enable or disable to try something new. You can browse the Chrome flags by entering this in the address bar- chrome://flags
Whenever you change something, you have to restart the browser.
What is Omnibox and how to use it in Chrome?
In the initial days, users had two boxes in Google Chrome. The first one was 'address bar' or URL bar and the second one was 'Omnibox'. However, the dedicated Omnibox feature was discontinued a long time ago.
In simple words, Omnibox allows you to search on a website directly from the search box in Google Chrome and you do not have to open the site to make the search. Although this feature was pulled up from Chrome, you can still have this feature.
The only problem with this functionality is you can do that search only if you have visited a website previously. That means if you have opened Guidingfoss.com previously, you can search on our website without opening it in Chrome. To do that, type guidingfoss.com and press the Tab button. Following that, enter the keyword that you want to search and hit the Enter button on your keyboard. Likewise, you can perform that on any website.
Google Chrome browser security
We prefer Google Chrome over other browsers because of many reasons and security is one of them. Google Chrome comes with some in-built security features so that users can get a smooth user experience. The latest version of Google Chrome is capable of stopping an average attacker from injecting malware, spyware, adware, etc. Two of the most conventional security measurements of Chrome are as follows
First, Chrome prevents the download of suspicious files. That being said, if a website is trying to download something automatically in the background, Google Chrome blocks that download on its own.
Second, Chrome prevents users from visiting malicious sites without any third-party software or extension. At first attempt, you might not be able to detect whether a site is genuine or not. Google Chrome has that functionality so that users can browse the web without being a victim.
Google Chrome pros and cons
These are some pros and cons of Google Chrome.
Pros:
Smooth user experience
Material user interface
Dark mode
Advanced profile management
Guest window support
Cloud password management
Huge list of extensions
Top-notch protection against malicious file and website
Available for popular platforms
Cons:
The first choice of any attacker for injecting adware, toolbar, etc.
Consumes the huge amount of RAM
Different people treat these points differently. However, these are some common claims of countless existing Chrome users.
Help and support
Google Chrome has a broad forum where you can post your queries and get support almost instantly. The support forum is very responsive to find a precise solution to troubleshoot a problem. No matter whether you want to know about a feature or you are facing a problem with Chrome, you can post that on the forum. Normal users, as well as Google representatives, are quite active on this forum. That is why you can expect a quick working solution to any problem related to Google Chrome.
Official forum website – https://support.google.com/chrome/
Best competitors of Google Chrome
Talking about competitors of Google Chrome, the first name comes to the mind is Mozilla Firefox. Firefox has some similar features as Google Chrome. Apart from that, there are Vivaldi, Apple Safari for macOS, etc.
You should also know about Chromium-based Microsoft Edge. This new browser is built upon open-source browser platform, Chromium. If something can outrank the standard Chrome browser, Chromium Edge is the one.
Download latest version of Google Chrome
Download Chrome for Windows:
Stable release: https://www.google.com/chrome/
Beta version: https://www.google.com/chrome/beta/
Canary version: https://www.google.com/chrome/canary/
Chrome for Developers: https://www.google.com/chrome/dev/
Download Chrome for Mac:
Stable release: https://www.google.com/chrome/ (you need to change the platform manually)
Beta version: https://www.google.com/chrome/beta/?platform=mac
Canary version: https://www.google.com/chrome/canary/?platform=mac
Chrome for Developers: https://www.google.com/chrome/dev/?platform=mac
Download Chrome for Android: 
Stable release: https://play.google.com/store/apps/details?id=com.android.chrome
Beta version: https://play.google.com/store/apps/details?id=com.chrome.beta
Canary version: https://play.google.com/store/apps/details?id=com.chrome.canary
Chrome for Developers: https://play.google.com/store/apps/details?id=com.chrome.dev
Download Chrome for iOS:
Stable release: https://apps.apple.com/in/app/google-chrome/id535886823
Chrome direct download link: https://cloud.google.com/chrome-enterprise/browser/download/
Chrome Offline Installer: https://www.google.com/intl/en/chrome/?standalone=1
If you want to set Google Chrome as default browser on Windows 10, you can do that from Windows Settings.
If we missed something, don't forget to comment down below.